Welcome to Zog. Zog is an independent energy supplier licensed by the national energy regulator Ofgem to supply gas to domestic and business customers across Great Britain.
Zog is about providing affordable energy to the homes of Britain. You may be wondering how Zog can be cheaper than the larger suppliers. Well we have access to the same wholesale gas markets as other suppliers and have cheaper overheads.
You will always know what you pay for your energy from Zog. You pay a standing charge and then pay for each unit you use. That's it. There are no baffling tariff ranges, no weird energy usage graphs.
Switch to Zog. We'll keep it simple.
ISO 27001:2013 Certification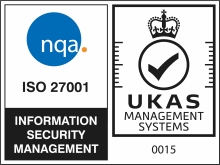 Zog Energy, has attained the ISO/IEC 27001 security certification. This certification is a robust international test of a company's physical and information security. In an increasingly hostile environment for customer information, Zog Energy has undergone this process to ensure that it is ready to face the challenges ahead and continue to provide its customers with clear, customer-friendly access to the company alongside secure procedures to keep their data safe.
With the imminent rollout of smart meters, it is vital that energy companies rise to the challenge the new technology poses to information security. Complacency is not an option in our increasingly connected world. Having demonstrated that Zog Energy has the necessary controls in place ahead of smart meter rollout, they are in a commanding position to take the energy business into the future.
We are in the Future 50
Zog Energy is proud to announce that it has been accepted onto the Future 50 Business Growth Programme. Future 50 is designed to recognise the most innovative companies and find the 'ones to watch' to accelerate their growth ambitions. Members are individuals and companies that are creating jobs, growing at a faster rate than others and have the drive and ambition needed to be leaders in their sector.